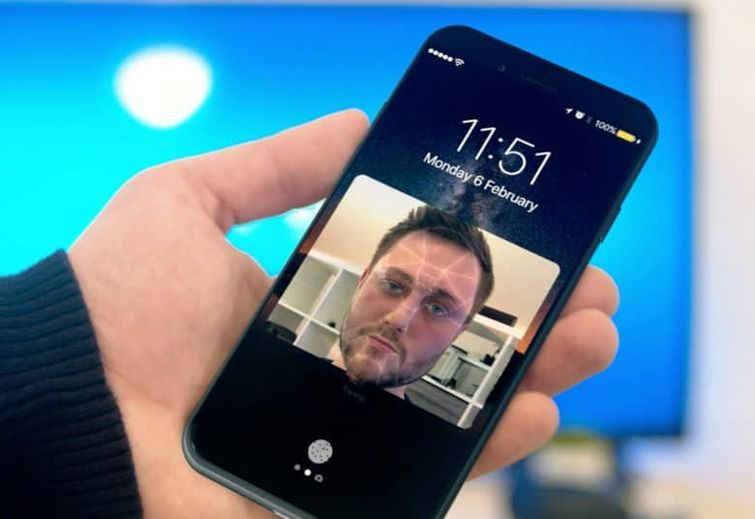 iPhone8 users will unlock devices with their faces
Alongside the rumors surrounding the upcoming iPhone 8, including a narrow bezel, an OLED display-equipped model and wireless charging, perhaps the juiciest of them all has just surfaced. Bloomberg reports that Apple is working on 3D face recognition tech that it will use to let you unlock the next iPhone.
The feature will be supported by a new 3D sensor, along with an iris scanner; as with the fingerprint-based Touch ID system, you'll be able to use it to unlock your device, authenticate payments and log in to secure apps.
Currently in testing, the face scanner is said to be able to accurately detect a face and unlock the iPhone within a few hundred milliseconds, and even works when the device is laid flat on a table. But it'll have to work a lot better than Samsung's effort seen in the Galaxy S8, which a group of German hackers were able to fool, using a printed photo.
This feature could mark a milestone in the evolution of the iPhone, as it might negate the need for Touch ID, which was first introduced on the iPhone 5s back in 2013.
But will face scanning actually make it to the next iPhone? It's not just Bloomberg; KGI Securities analyst Ming-Chi Kuo, who's usually on the ball with predictions about Apple predictions, also believes that the OLED model (the premium edition of the three variants slated to launch this year) will include the feature in lieu of a fingerprint scanner.
However, 9to5Mac's Ben Lovejoy makes a good point about why Apple probably won't ditch Touch ID: it's a security feature that the company sold major banks on when launching its contactless Apple Pay feature, and it might be impractical to use face scanning to authenticate payments in physical stores. And Cupertino might well be able to figure out a way to hide a button on the front fascia, similar to how it did with the Touch ID button on the 2016 MacBook Pro.
It's also worth noting that one of Bloomberg's sources said that face scanning might not make it to the iPhone 8 – but that will depend on a number of factors, including suppliers' ability to deliver the necessary components for this functionality on time. I guess even hardware prototypes like the one we spotted last week may not be enough to solve this mystery just yet.
By Abhimanyu Ghoshal