Out
of Stock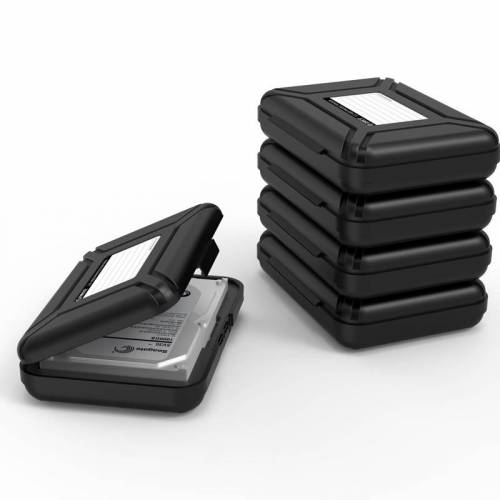 Size: 3.5 inch HDD / SSD
Color: Black
Material: PP Plastic
Label: Unique Marking Label Design
Nowadays, data is one of the most important assets for computer users. This high quality hard drive protection box that is dust resistant, anti-static and crashproof with external & internal reinforcing rib providing extra layer of protection is the best choose for you to protect your HDD / SDD.
Maximum Protection
This hard drive protection box with high quality material is a ultimate bodyguard for your hard drive. High strength PP plastic hard shell style and indestructible, EVA cushion provides high performance to customers.
Design Especially for 3.5 inch HDD
Stylish and portable design for 3.5 inch HDD protection, easy buckle and open mechanism produce a user-friendly experience and reinforced internal and external rib design, securely protect your 3.5 inch HDD.
Built-in anti-vibration and anti-static cushioning mat for maximum HDD protection, ideal solution for 3.5 inch hard drive protection. It's anti-drop /anti-shake /water resistant and dust resistant.
5 x HDD protective box, because of this large capacity design, you do not need to worry about your HDD is too many.
Unique Marking Label Design
With marking label on the front of the box for convenient HDD library management, easy labeling design makes user to label their drives clearer and easier. And then you can manage it like a book and put in your table.