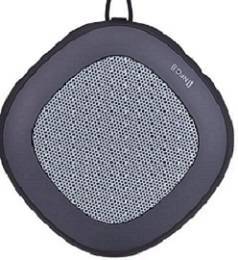 Nillkin Stone - Bluetooth Speaker
$ 38.00
---
Nillkin STONE Bluetooth Speaker Portable with Mini Hook for the Outdoors.
Features:
1. Mini Design:
Tiny in size and light in weight, the mini design Nillkin stone Bluetooth speaker is easy to take along.
2. High Precision Mesh:
Covered with the 0.6mm high precision mesh which can prevent the dust from the blow sand, the speaker is durable.
3. Portable Hook:
The portable hook brings you with great convenience. You can hook the portable Bluetooth speaker anywhere you like as long as there is something to hook on.
4. Rich and Melodious Sounds:
Full range magnet speaker, high quality dual magnet speaker brings you with purely nature sound.
5. Hands Free:
With built in high quality MIC, you can automatically switch to calling model, completely hands free.
6. Available in Orange.
Specifications:
1. Bluetooth Version: Bluetooth 4.1+EDR
2. Receiving Sensitive: -85dB
3. Receiving Distance: 10m
4. Frequency Range: 2.402MHz-2.480GHz
5. Rated Power: 3W
6. THD: Less than 1%
7. Stereo Size: 40mm, 4Ohm, Dual magnet
8. Audio Input: Stereo line input
9. Input Charging: 5V, 500mA
10. Battery Capacity: 600mAh
11. Playing Time: 5 hours at normal volume
12. Charging Time: 2-3 hours
13. Operating Temperature: -10-55°C